Click here to view a larger version of our latest newsletter – with a special discount!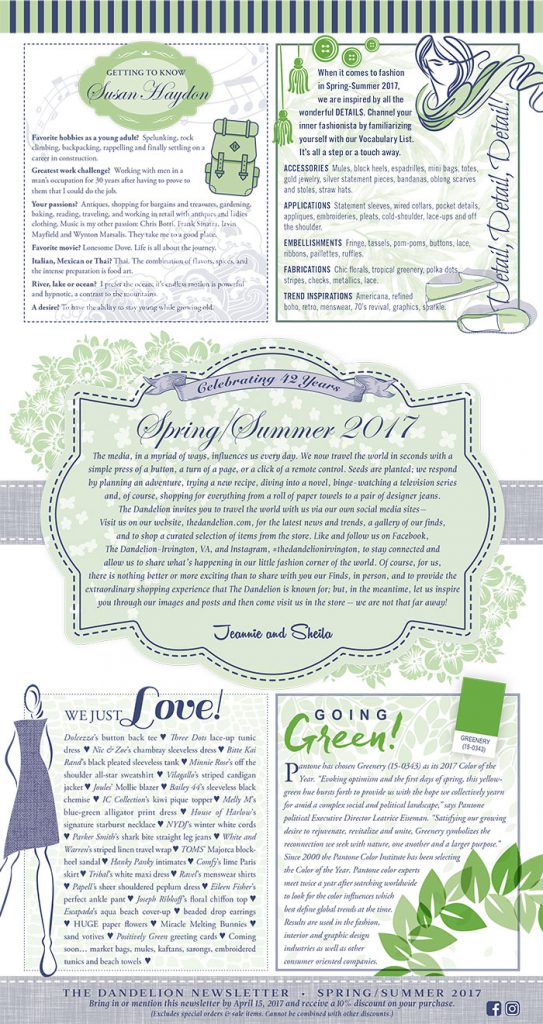 Vilagallo from Barcelona! A unique collection of jackets, blouses, scarves, and dresses for Spring. Gorgeous fabrics. Exquisite details. We love this collection and can't wait to show it to you at The Dandelion!

View our Fall-Winter 2016 Newsletter! Click to enlarge.