View our Fall-Winter 2016 Newsletter! Click to enlarge.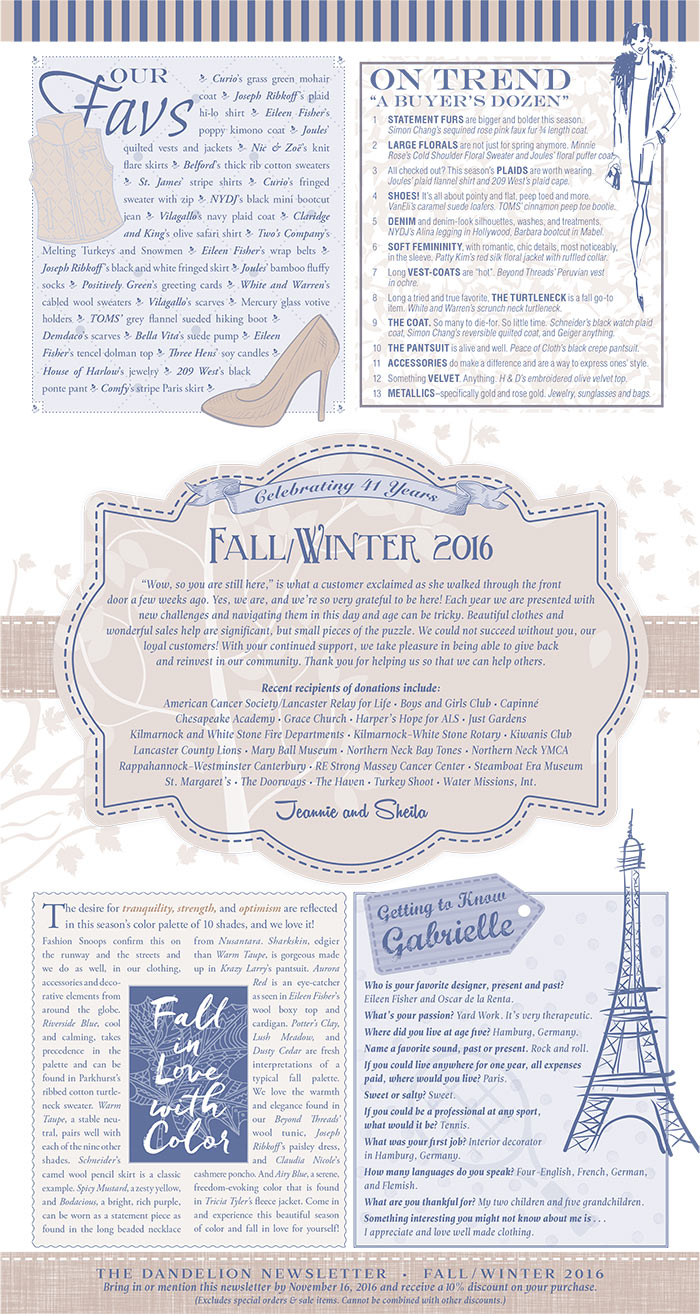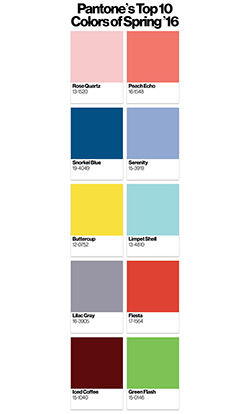 Pantone is an invented name from the 1960s and is the Standard for matching colors. Many markets, including fashion, home, paints, graphic arts, plastics, and industrial design sell products and services using this standard set of colors called the Pantone Matching System. Pantone has said that color "has always been an integral part of how a culture expresses the attitudes and emotions of the times." For the first time Pantone introduces two shades, Rose Quartz and Serenity as the Pantone Color of the Year 2016.
Come in to The Dandelion to see how this season's Pantone colors are reflected in Fashion.